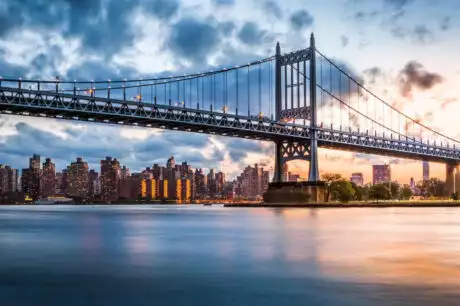 Queens, the largest borough in New York City, is often referred to as the "World's Borough" because of its diverse population. With its proximity to two major airports – John F. Kennedy International Airport and LaGuardia Airport – it's a hub for travelers from around the world.
Queens is home to a number of famous landmarks and attractions, including the iconic Unisphere in Flushing Meadows Corona Park, which was built for the 1964 World's Fair. This massive steel globe is a symbol of international peace and is surrounded by fountains, gardens, and other sculptures.
Another popular attraction in Queens is the Queens Museum, located in Flushing Meadows Corona Park. The museum houses a vast collection of artwork, including the famous Panorama of the City of New York, a massive scale model of the entire city that covers over 9,300 square feet. The museum also hosts a variety of temporary exhibits and events throughout the year.
For sports fans, Queens is the home of the New York Mets baseball team, who play at Citi Field in Flushing. The stadium also hosts concerts and other events throughout the year.
Queens is also known for its diverse and delicious food scene. From authentic Greek cuisine in Astoria to the famous dumplings in Flushing's Chinatown, there's something for every palate. For a taste of the borough's eclectic mix of flavors, visitors can head to the Queens Night Market, which takes place on weekends during the summer months. This outdoor market features over 80 vendors selling a variety of international foods, drinks, and crafts.
For those who prefer shopping, Queens has a variety of options. The Queens Center Mall in Elmhurst is one of the largest malls in New York City and features over 150 stores. Visitors can also explore the many independent shops and boutiques in neighborhoods like Astoria, Long Island City, and Forest Hills.
With its vibrant culture, world-class attractions, and thriving businesses, Queens is a must-visit destination for anyone traveling to New York City. VIP ALL STATE SERVICE offers luxury transportation services to make your trip to Queens as comfortable and convenient as possible. Our experienced drivers will take you to all the best spots in the borough, whether you're here for business or pleasure.
So why not add Queens to your itinerary on your next trip to New York City? With its endless opportunities for fun, food, and adventure, it's sure to be a memorable experience.
VIP ALL STATE SERVICE serves the entire New York area, including Manhattan, the Bronx, Queens, Brooklyn, Long Island, Staten Island, New Jersey, Connecticut, Westchester, and some US cities. Do you need a chauffeur driven car from JFK Airport SUV • LGA Airport SUV • EWR Newark Airport SUV • ISP Airport SUV • TEB Teterboro to Midtown Manhattan/Times Square? Whether you need to get somewhere nearby or you are planning to enjoy a longer trip to a faraway place, VIP ALL STATE SERVICE has you covered.